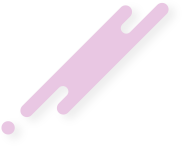 ERP For Manufacturers
Manufacturers face a lot of challenges in the market every day. The major problems arise due to inefficiency in handling operations of the company and faced important activities ranging from production scheduling and management like operations, sales and accounting.
TecPhygit understands the unique challenges of manufacturers as they are facing. We will build powerful manufacturing ERP software solutions for new stat up and also deal with these challenges and improve business operations.
We do streamline business process Our ERP software systems help production units streamline, monitor and tracking of operations across a single dashboard. This will straight increase the quality of services and reduce overall maintenance costs of the company.
ERP Provide accurate reports:
ERP software allow manufacturers to access production data, stock, employees, HR, Payroll, Supply Chain Management, Purchase and tracking and other data in real time. Use our ERP solutions to plan your decision on fingertips and improve customer service, increase sales and drive profit.
Our process
Business Intelligence
Customer Relationship Management
Equipment Servicing Management
Financial Management & Accounting
Manufacturing Management
Human Resource & Payroll Management
Inventory Management
Supply Chain Management
Customer Demands